Donors of gifts come from all across the spectrum of society and they give to National Marine Institute for many reasons. Underlying most gifts is a desire to help future generations understand the relationship of the oceans to our environment.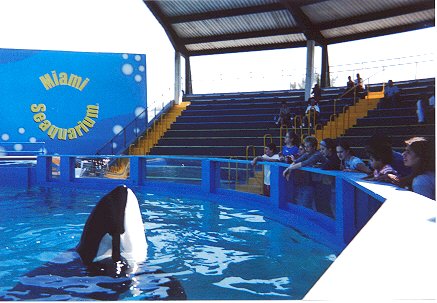 Students enjoy the day at Miami Seaquarium while learning about whales and other forms of marine life.
Cash contributions help us provide scholarship assistance to deserving students in our programs. Donated equipment and boats are used in our instructional programs to provide hands-on training and experience. Proceeds from the leasing of donated equipment help to fund scholarships and develop new curriculums and services.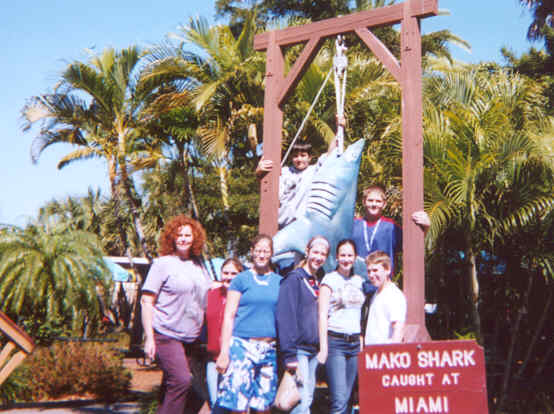 Deborah Ethridge (on left) and students with Mako Shark at Miami Seaquarium.
Gifts by donors to National Marine Institute, Inc. help educate the coming generations to assure they will be aware and responsible regarding their oceans, lakes and waterways.
Please help us thank the following organizations for their generosity to National Marine Institute by frequenting their places of business or visiting their web sites: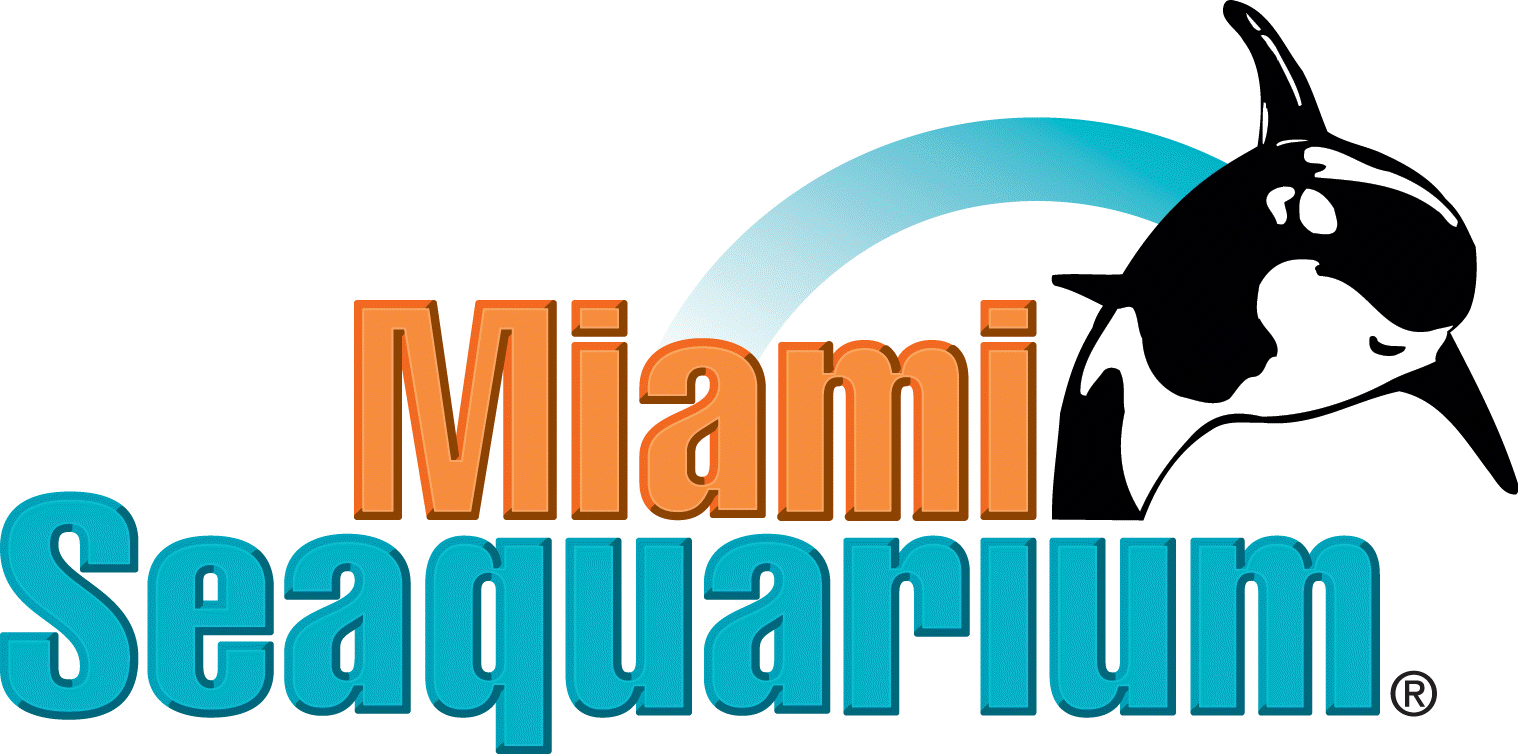 "Thank You" to Karen Lane of Aquashotz.com, for allowing us the use of her beautiful underwater photos to aid in teaching our students about our oceans and the creatures that inhabit them.
Our appreciation to Robert Lingenfelser from Marine Mammal Conservancy for speaking to our students about dolphin, whale, and manatee rescue missions.
A special "Thank You" to all of our individual and corporate donors for the contribution of their vessels to our organization. These vessels have been used in various ways to further expand our programs and to educate the children about our marine environment and ways to conserve our Earth's natural resources.
One more "Thank You" to Gerrie Devoe for the beautiful logo design she created for National Marine Institute. She is a very talented artist with a generous spirit. We greatly appreciate her time and efforts.
Thank You! Thank You! Thank You!
As a 501(C)(3) non-profit charitable organization, National Marine Institute, Inc. is eligible to receive donations that are tax deductible for donors. If you are interested in supporting our cause, you may contribute in one of the following ways:
BOAT STILL FOR SALE? Consider contributing it to help our programs. Contact us for a Complementary Analysis on your vessel.
Select National Marine Institute, Inc. as Your Charity when shopping on the internet through IGive.Com or BuyForCharity.Com.
Purchase your Back to School and Office supplies at Office Depot. Choose National Marine Institute as your favorite school (School ID # 70125022) and 5% of your purchase will be given back to us.
Send direct contributions to National Marine Institute at 3135 East Atlantic Blvd., Pompano Beach, FL 33062. Remember to include your full name and address so we may provide you with a tax deductible receipt for your contribution.